MesoLyft EYES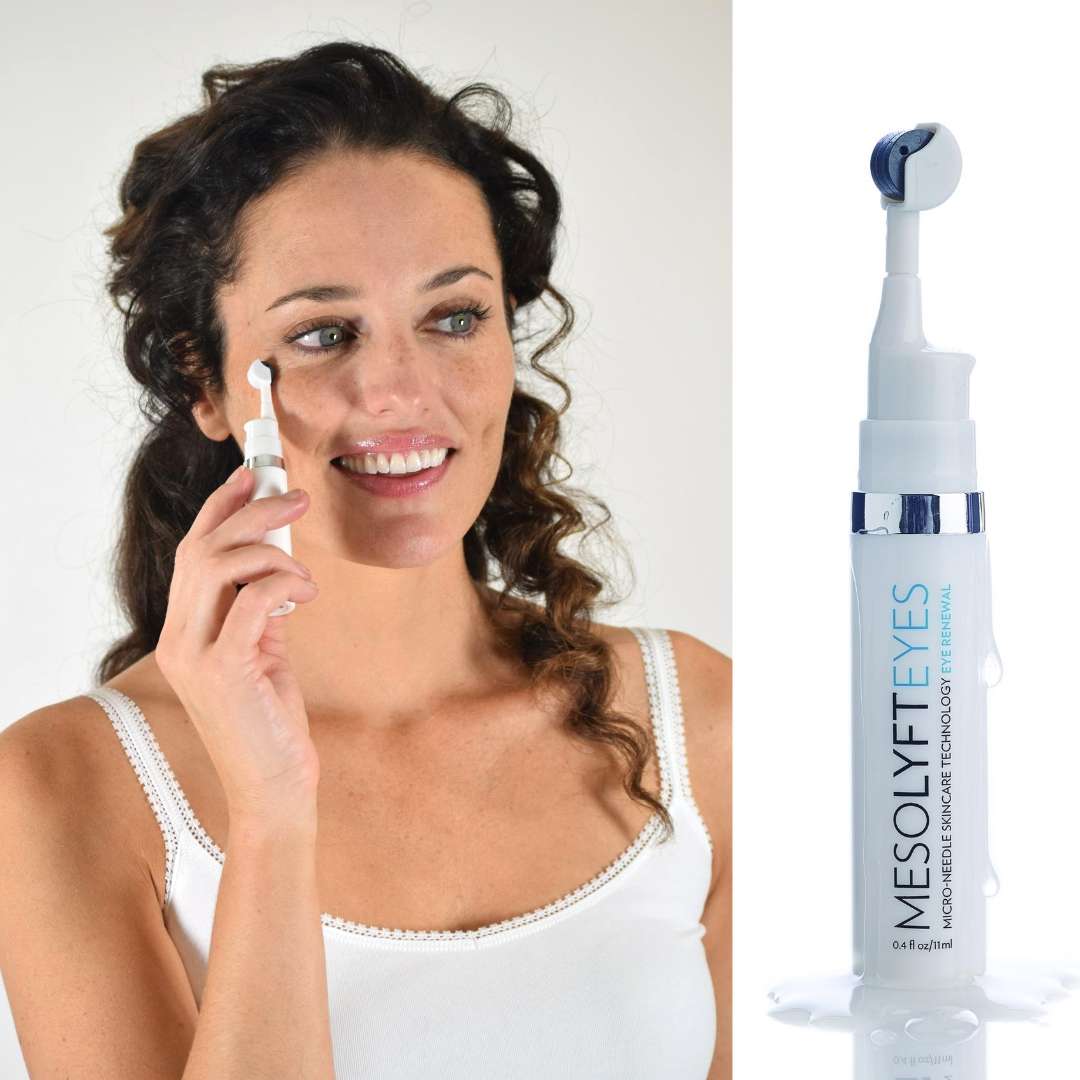 MesoLyft Eyes
Relaxes fine lines around the eyes instantly and long-term. Improves the texture of lower and upper lid skin. Makes eye makeup sit better.

Your eyelid skin is the thinnest on your face and shows the signs of aging first. Restore, prevent, and maintain the youth and beauty of your eyes with MesoLyft Eye Renewal. Our wrinkle relaxing product works instantly by giving your skin a Botox-like effect achieved with Argireline. VoluPlus gently plumps the skin, while the Retinol and Vitamin C are working double time to stimulate new collagen production for long-lasting improvement. We've added Ginkgo Biloba extract for soothing anti-inflammatory effect.
ACTIVE INGREDIENTS
Argireline (Acetyl Hexapeptide-3)
A fragment of Botulinum toxin, this peptide relaxes the crows feet


Ginkgo Biloba Extract
The potent antioxidant that improves blood flow, increases skin moisture and reduces inflammation


VoluPlus (Macelignan/Macadamia Oil)
natural ingredient that improves smoothness and youth of skin by plumping the underlying layers


Retinol (Retinyl Palmitate)
stimulates collagen production and makes skin thicker younger and more resilient


Vitamin C (Ascorbyl Palmitate)
The more effective form of Vitamin C, strong anti-oxidant that prevents damage from UV light and free radicals, works synergistically with Retinol to stimulate collagen production and brighten skin complexion


HOW TO USE ?
Fine lines around the eyes appear to decrease instantly, while continued use improves skin texture on a more lasting level.
Use daily (night preferred). Can be used with any other creams or serums.
Serum lasts up to 3 months when used correctly.
Recycle & replenish entire unit when empty.
Made in the USA
Cruelty-free