20% OFF SALE
BLACK FRIDAY THROUGH
CYBER MONDAY WITH CODE
BLACKFRI
Who Are We?
Introducing MesoLyft, revolutionary micro-needle skincare technology. A sophisticated micro-needle tip is incorporated into the cream pump and prepares the outermost layer of skin for more effective skincare application — for better smoother younger looking skin of the lids, face, lips, neck and décolletage
Skin Changing Products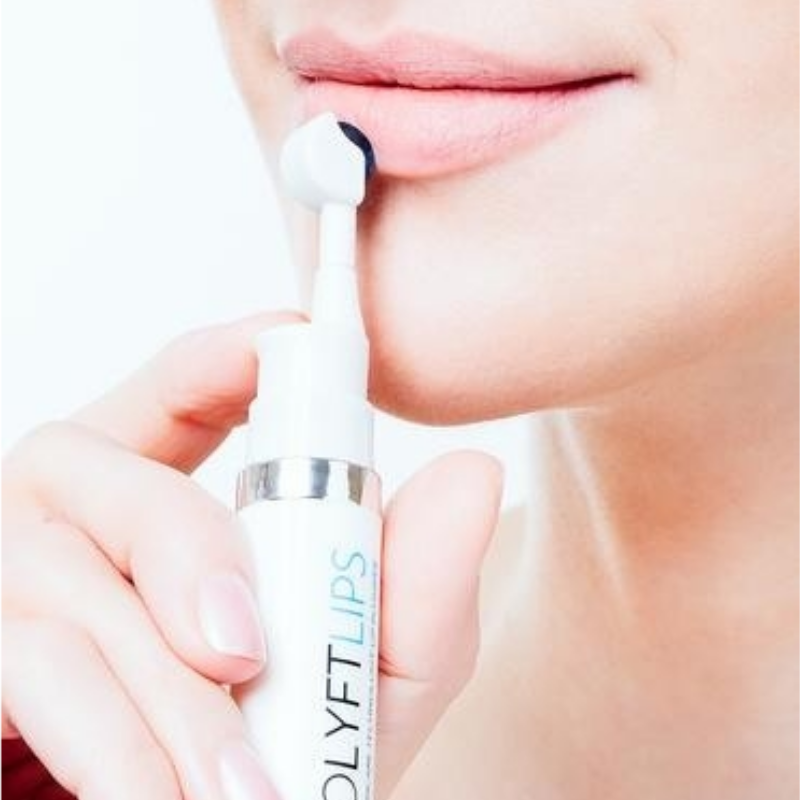 MESOLYFT LIPS
Enhances lip volume and texture instantly, no tingling. Hydrates dry chapped lips. Makes lipstick go on and sit better longer. Instantly creates a luscious pout with this magic wand.
LEARN MORE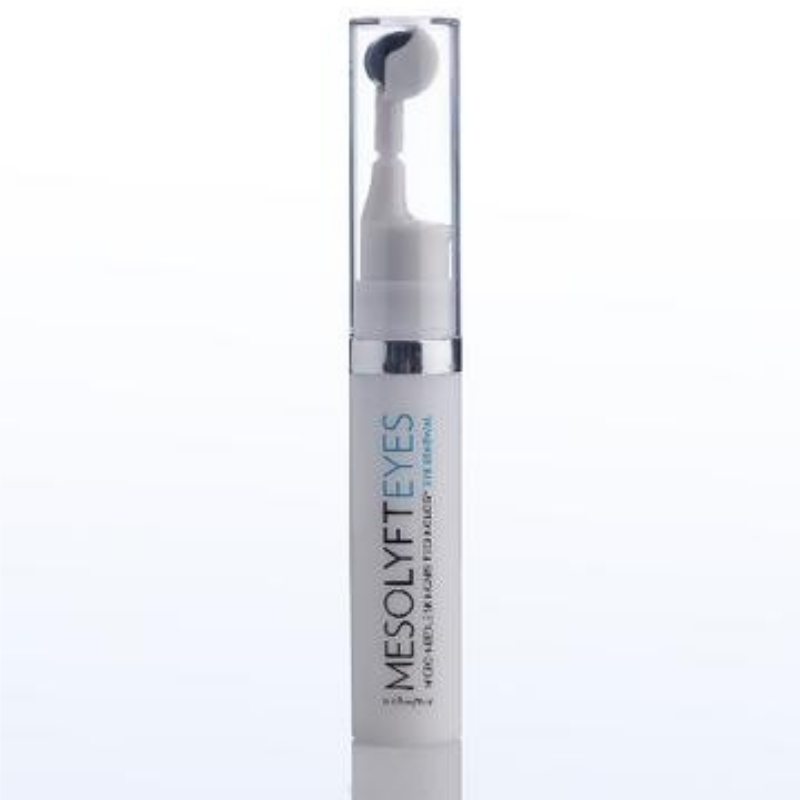 MESOLYFT EYES
This wrinkle relaxing product relaxes fine lines around the eyes instantly and long-term. Improves the texture of lower and upper lid skin. Makes eye makeup sit better.
LEARN MORE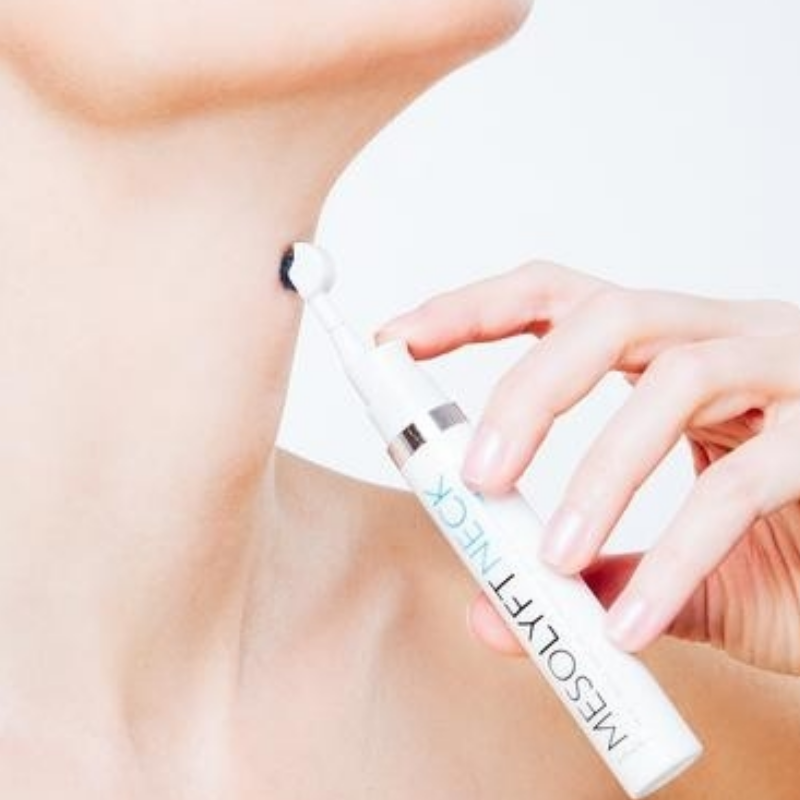 MESOLYFT NECK
Relaxes fine lines and wrinkles around the neck and chest. Improves texture and tone of neck and decolletage. The formula works synergistically with Retinol to stimulate collagen production.
LEARN MORE
MESOLYFT SKIN
Lightens dark spots, freckles, melasma, pigmentation on face, neck, chest, hands several shades within several days. Brightens complexion of skin. Reduces pores size.
LEARN MORE
How To Use Video
Popular Reviews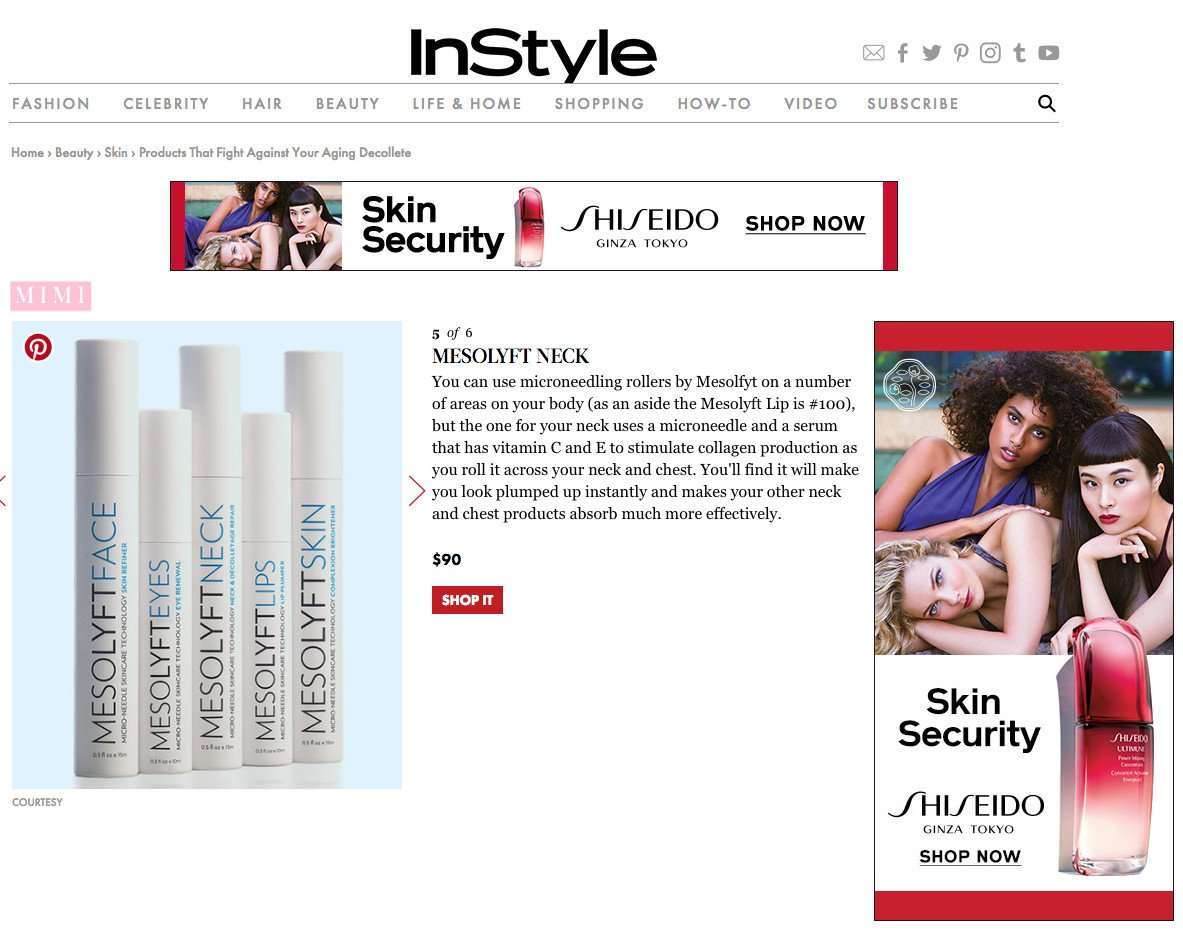 ..InStyle
"I recently realized that I have a habit of neglecting my chest and neck when putting on moisturizer. And I don't know if it's because I'm coming up on my quarter century anniversary of my nativity (I will accept any and all felicitations in the form of flowers, please and thank you), but this scared the bleep out of me. Read on and then give your skin on your chest and neck the attention it deserves."